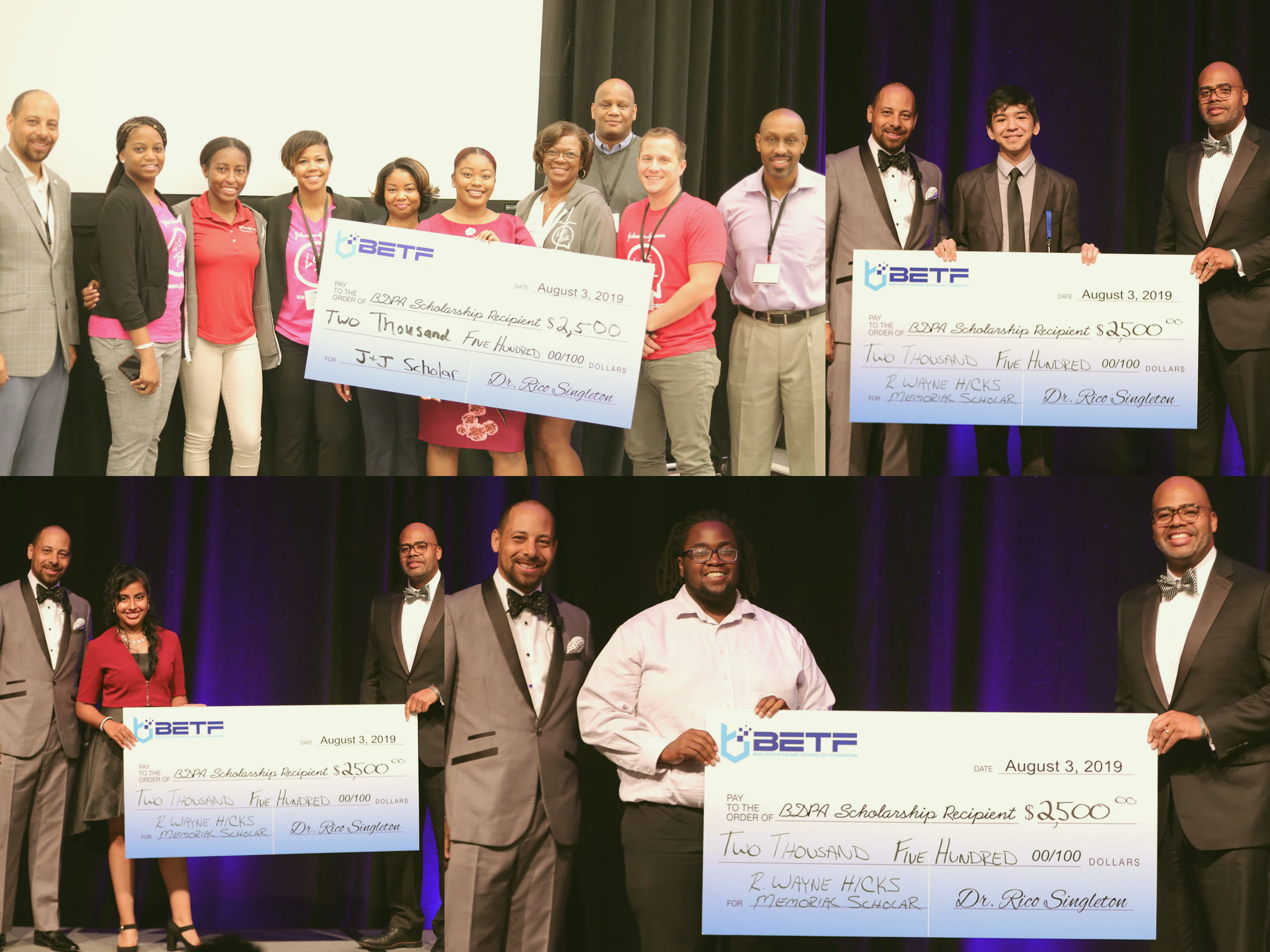 BDPA Education and Technology Foundation (BETF or BDPA Foundation) is a 501(c)3 non-profit charity, founded in 1992 to support the education and technical programs of Black Data Processing Associates (BDPA).
BETF recognizes that to close the gap of computer and technology literacy, minority youth must participate and compete in today's digital economy. We want students from historically disadvantaged communities to learn advanced computer science and community responsibility from any of the BDPA chapters located around the nation.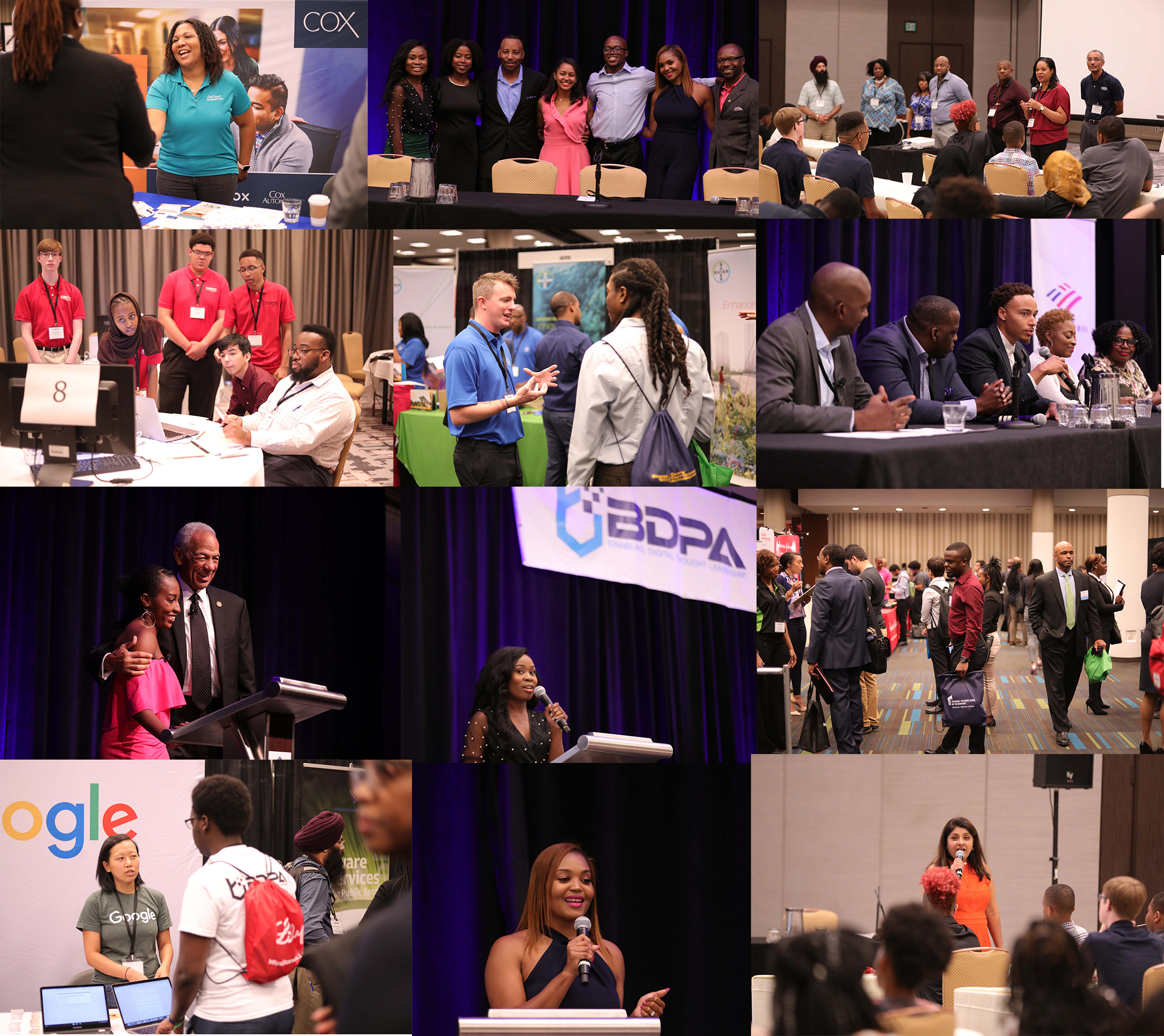 In 1986, we began developing high school youth for future entrance into the IT industry through the Student Information Technology Education & Scholarship (SITES) program. Annually, we train up to 900 of these students in after-school computer camps on the latest computer and Internet website developing languages as well as the much-needed industry knowledge and presentation skills.
In addition to the computer camps, we encourage each of the BDPA chapters to bring 5-person teams to the annual BDPA Technology Conference to demonstrate the skills they have learned. We are very proud of the alumni from this annual program.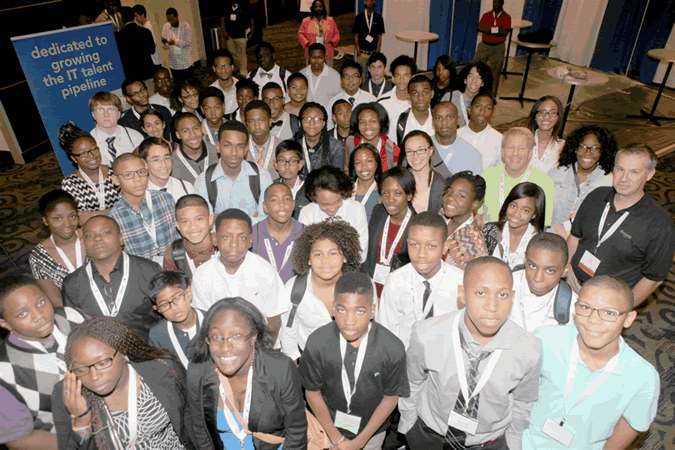 Throughout the year, local chapters conduct SITES (Student Information Technology Education and Scholarships) training programs for youth in their communities. The programs are designed to expose the youth to computers and give them the expertise to develop web applications. After competition in regional competitions, each BDPA chapter is able to send 3-5 students to the National Conference and Compete Nationally. BDPA would like to congratulate this years winners!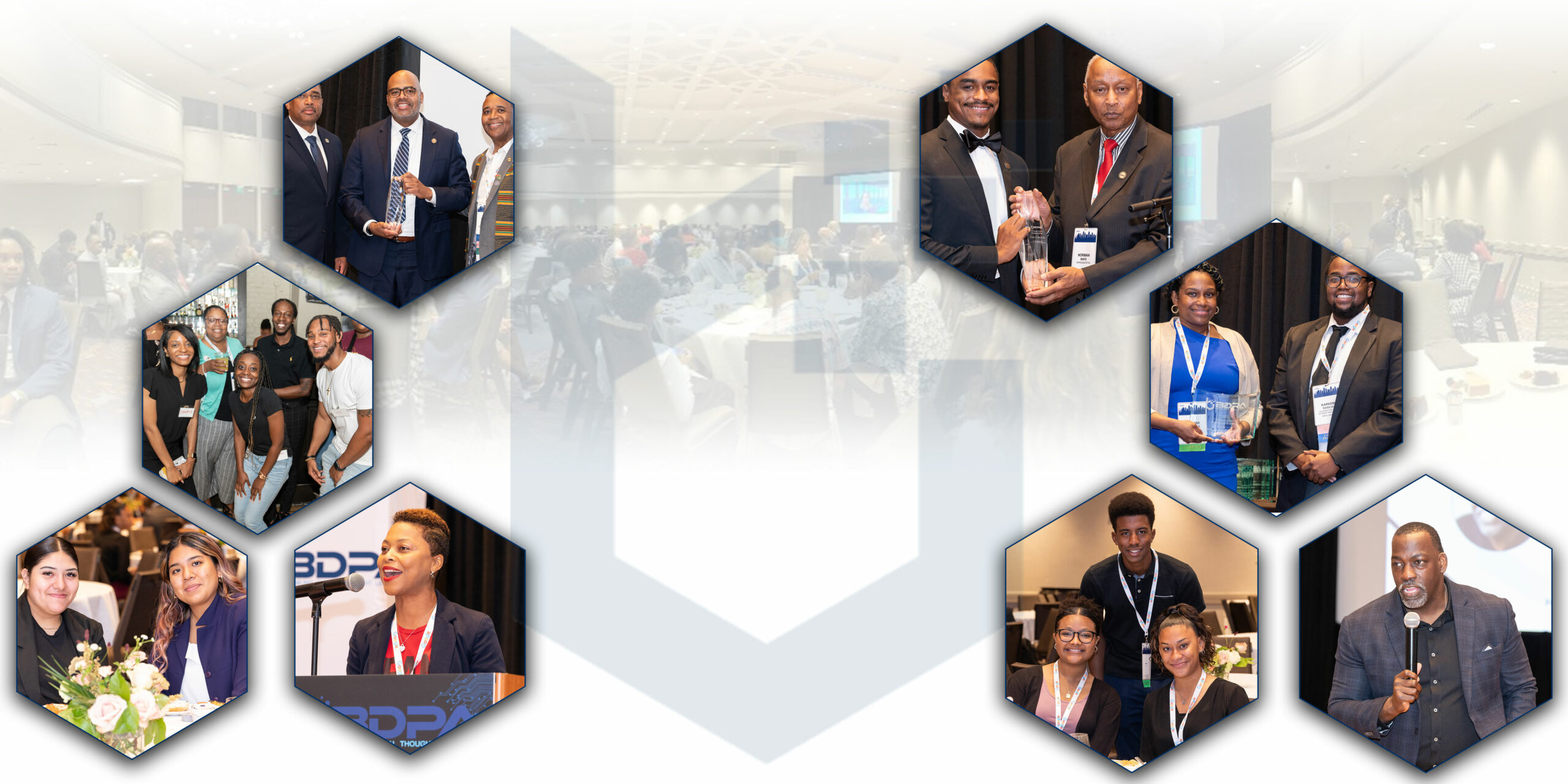 We established our scholarship program to stimulate the interest of young people in the fields of science and technology, areas where youth from under-served communities are seriously underrepresented. Our scholarships assist students in obtaining degrees from accredited institutions of high learning in the fields of computer science, mathematics and information technology related field.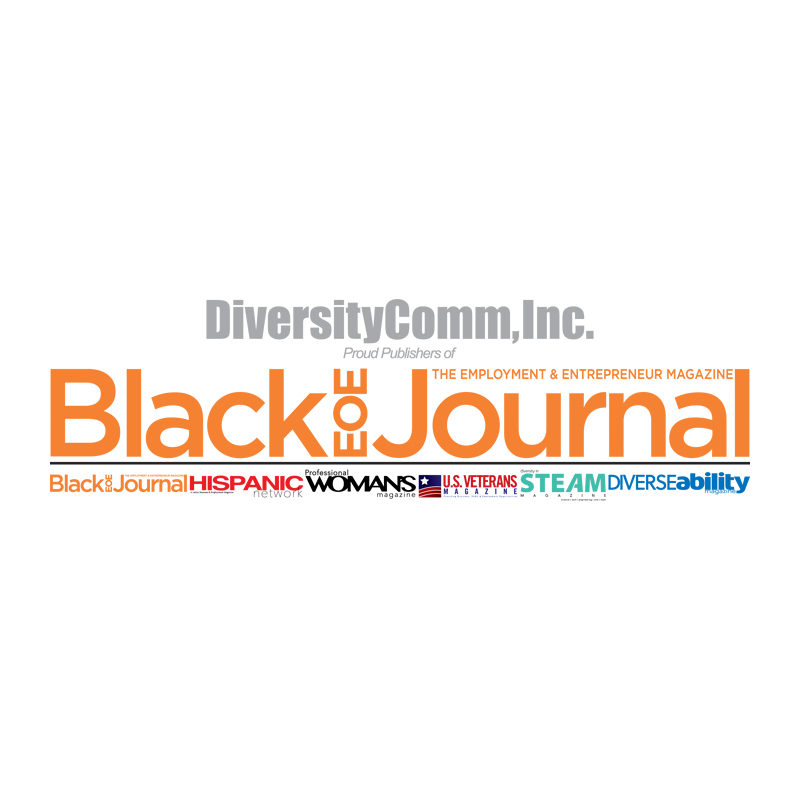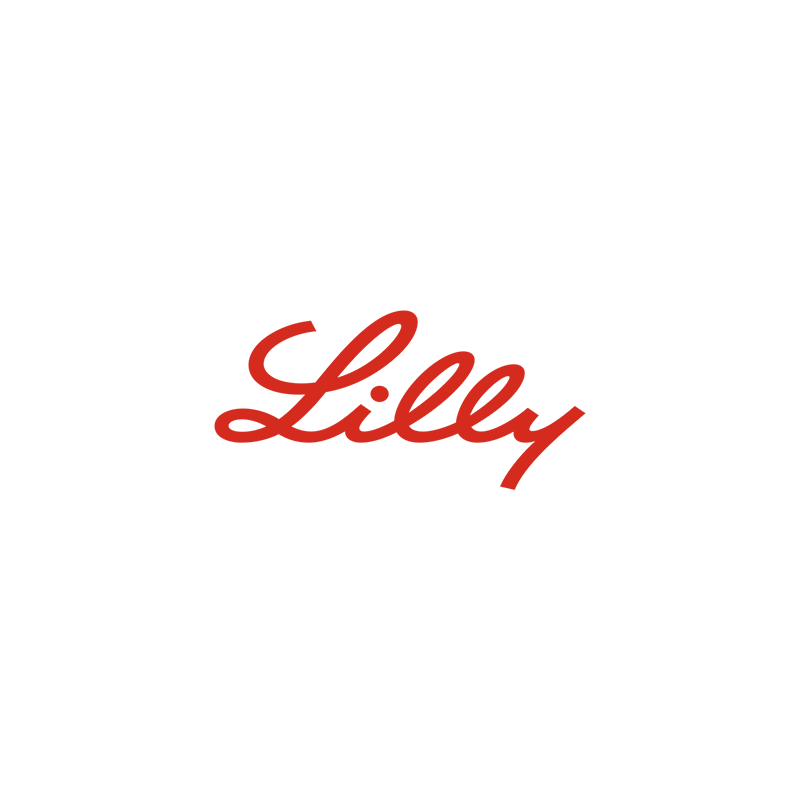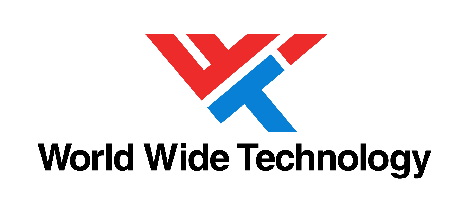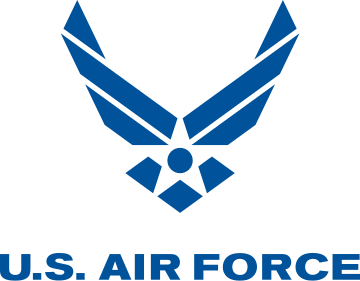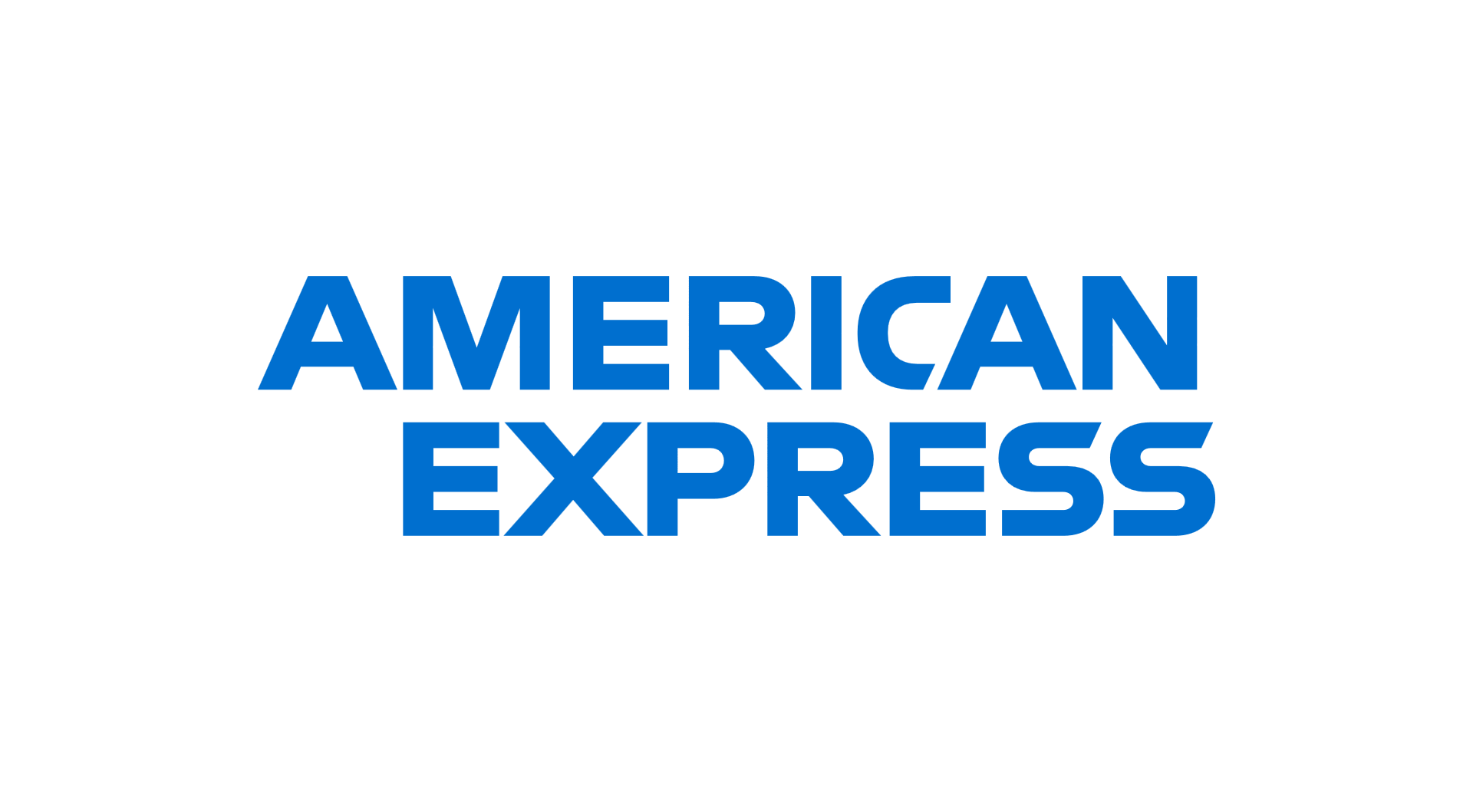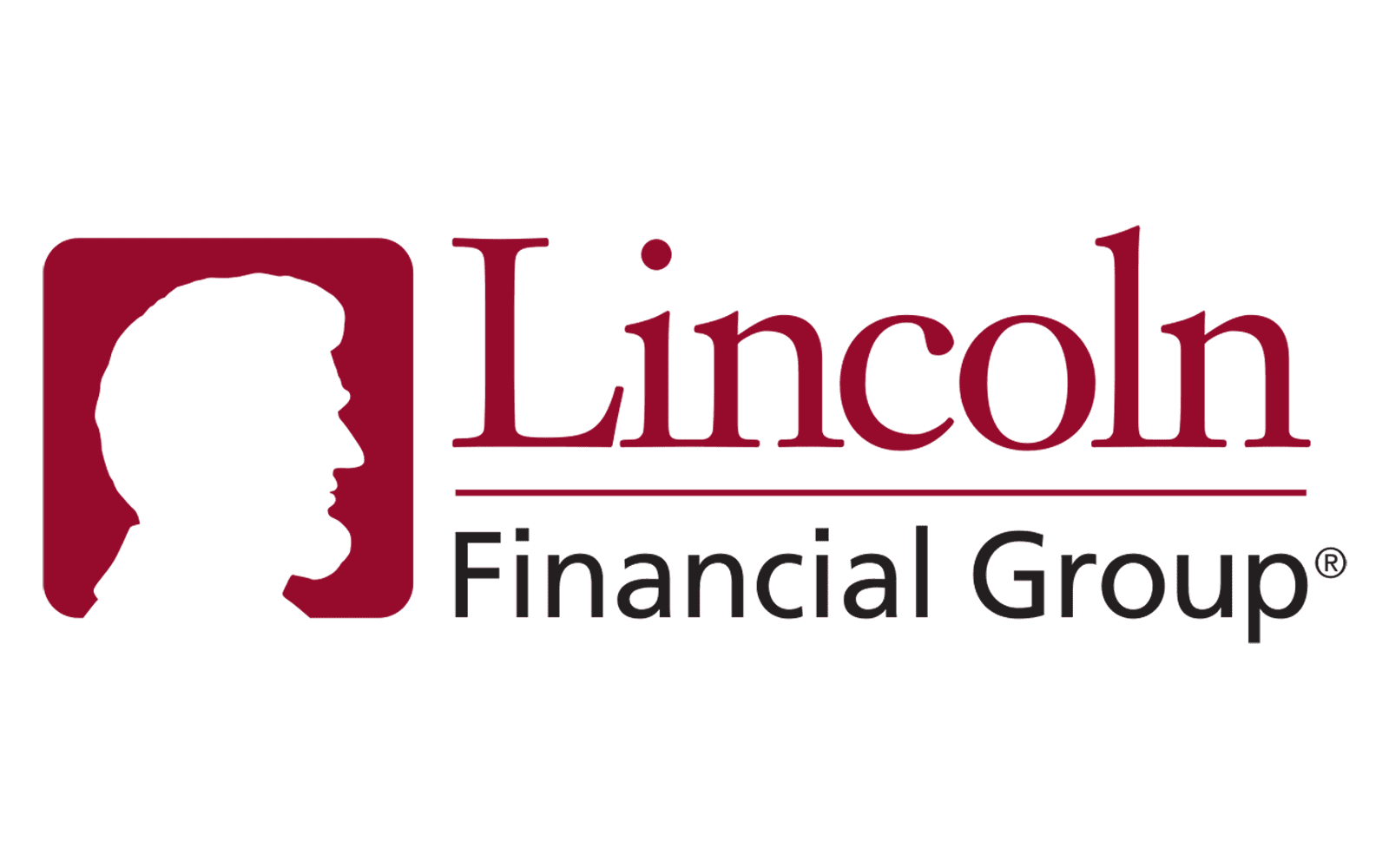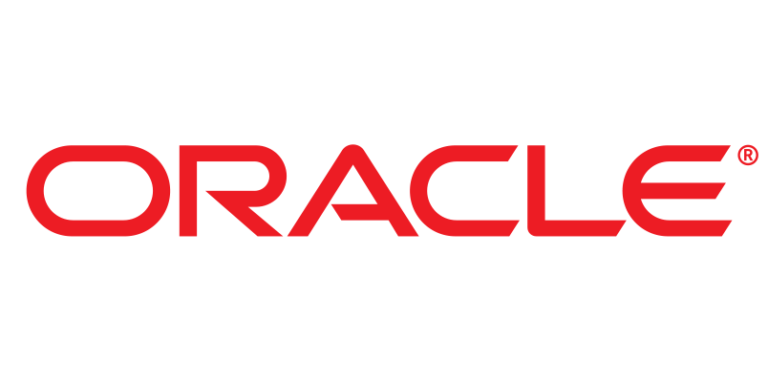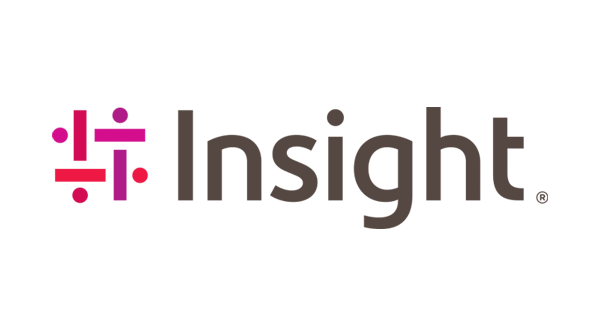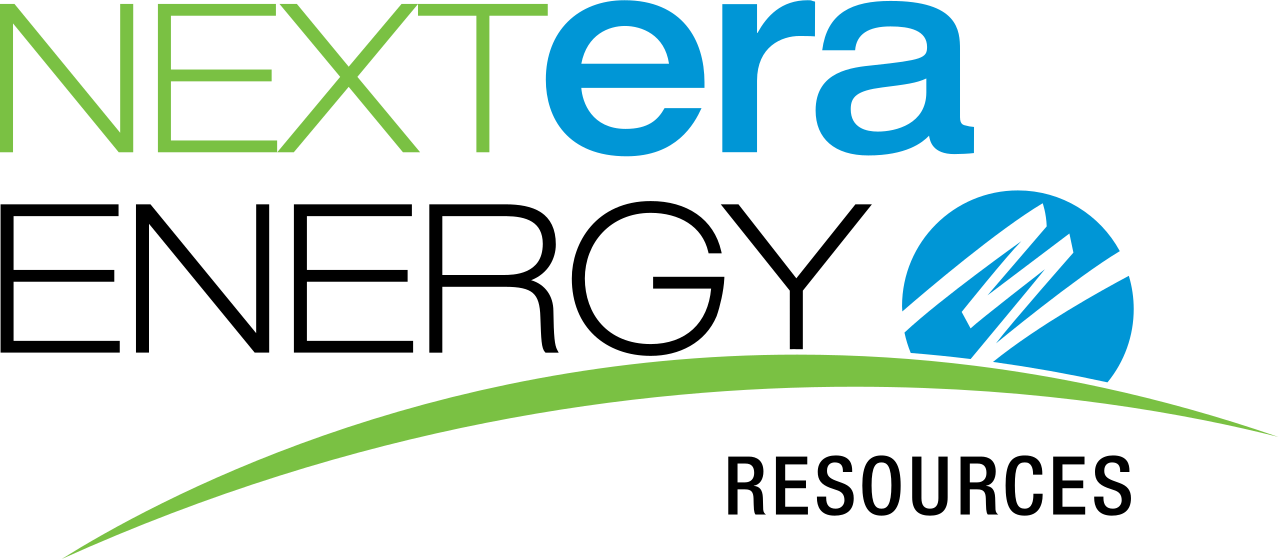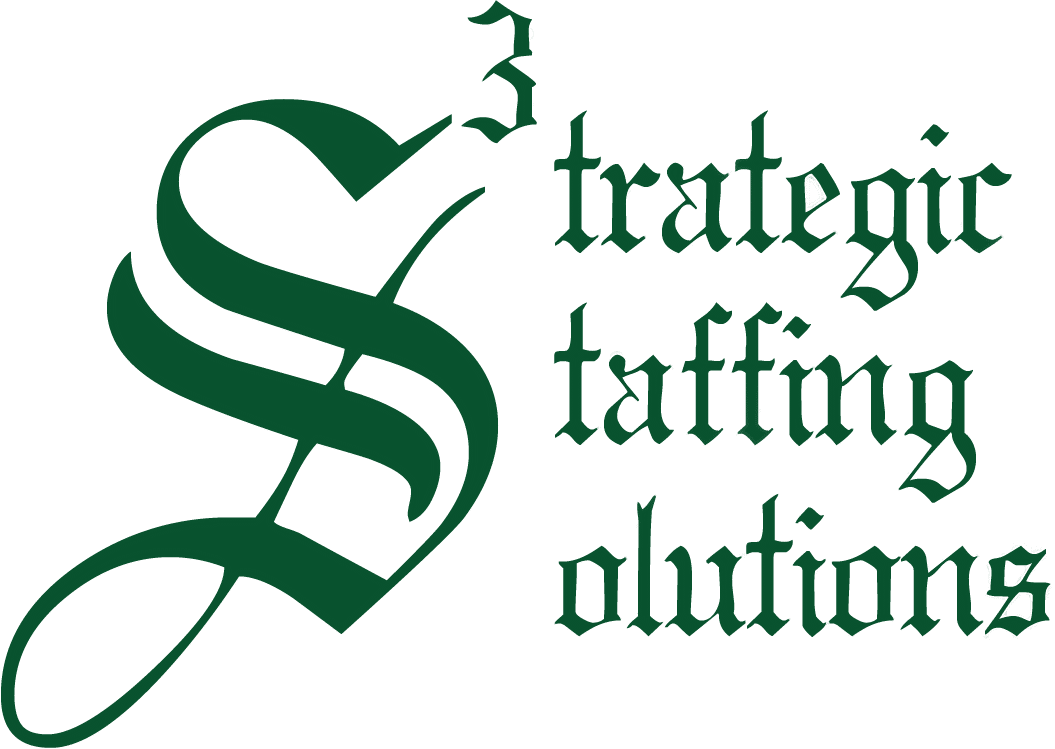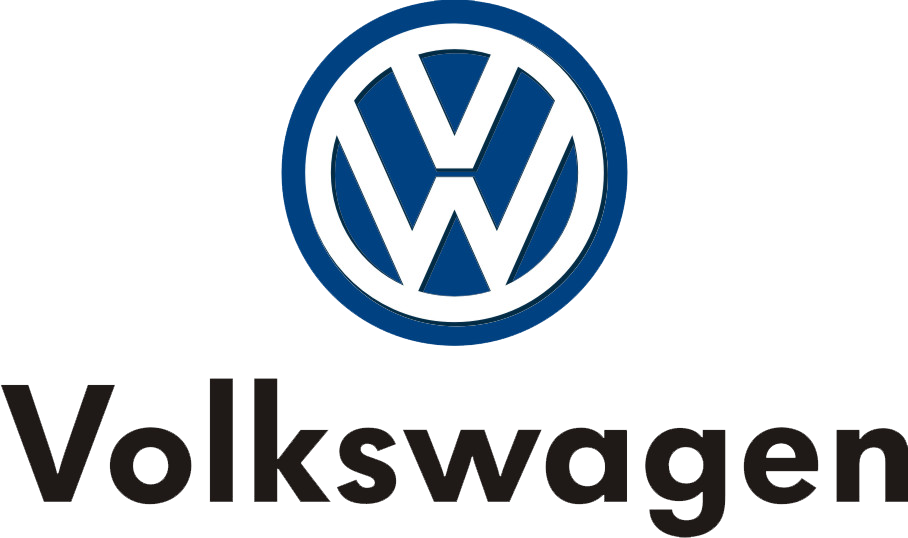 The 44th annual
national bdpa conference 2022 recap 
On behalf of BDPA and the Atlanta BDPA Chapter, we are glad to introduce you to all that is in store for the 44th Annual BDPA National Conference! We are excited that you will join us in Atlanta, and we look forward to our time together in August.
Since our last in-person national convening in 2019 and our last virtual conference in 2021, we have been working hard to develop a fun-filled, robust program that will maximize your time in Atlanta. Consistent with the 2022 theme, Honoring Our Legacy, Celebrating Our Pace, this year's conference will magnify Black voices in tech, celebrate Black excellence in STEM, champion diversity at the corporate level, and provide opportunities to network and build community with Black leaders, students, and organizations from across the country. During our time together, we will delve into a range of topics, including sharing lessons of leadership, exploring techniques to succeed in technology, highlighting the important models of talent development, as well as Black entrepreneurship in tech, to name a few.
Thank you for joining us in Atlanta and lending your voice to empower others. Together, we are expanding opportunities for Black tech professionals and students to raise their voices and harness their talents for positive change from the classroom to the boardroom.
We look forward to seeing you in August!
Sincerely,
Tim Brown, National BDPA President & Conference Co-Chair
Timothy E. Butts, National Vice President of BDPA Operations & Conference Co-Chair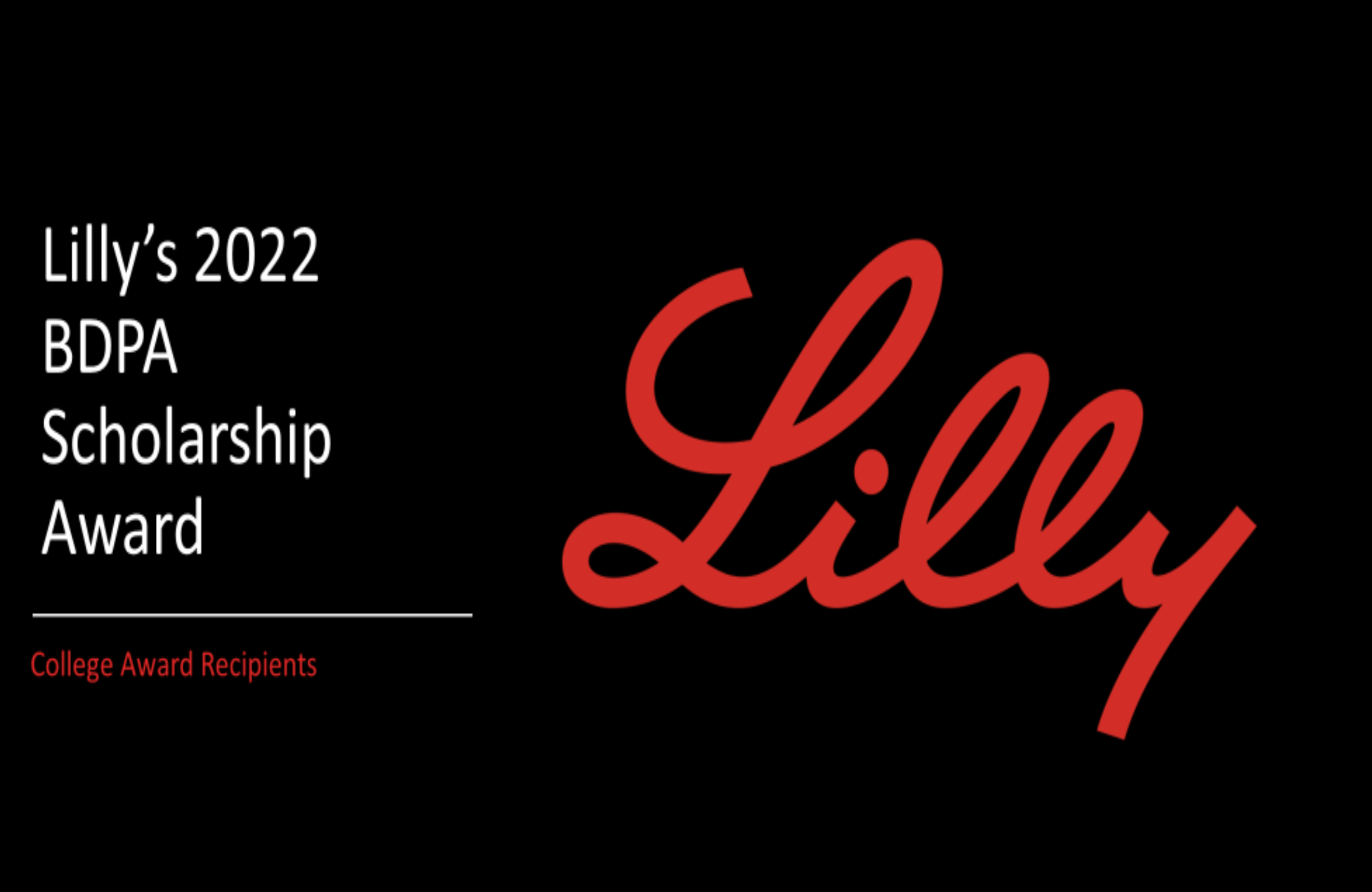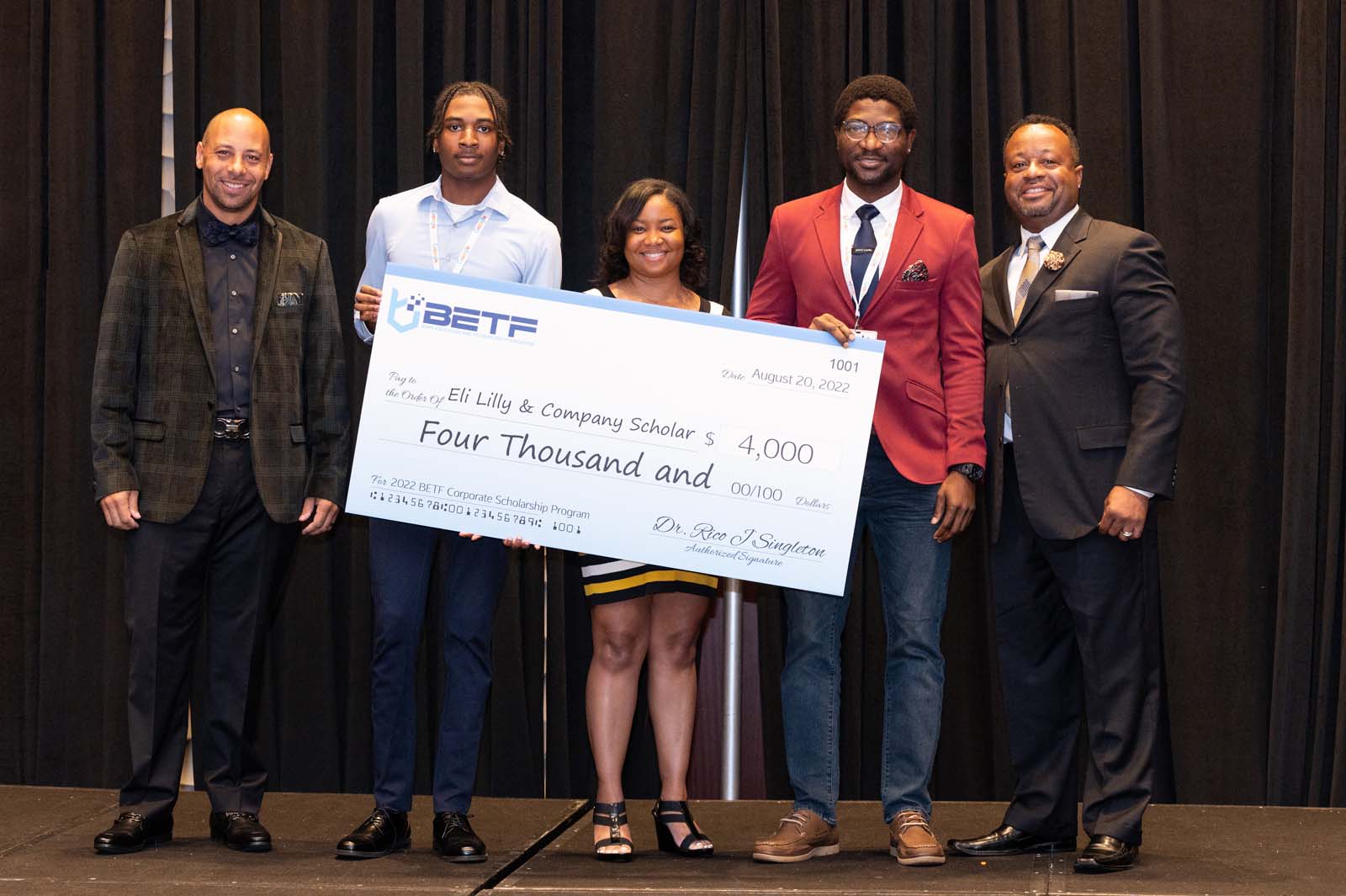 Cameron Davis • Bowie State University
*pictured in blue shirt
Oranekwu Obiora • Texas A&M University Central Texas
*pictured in red jacket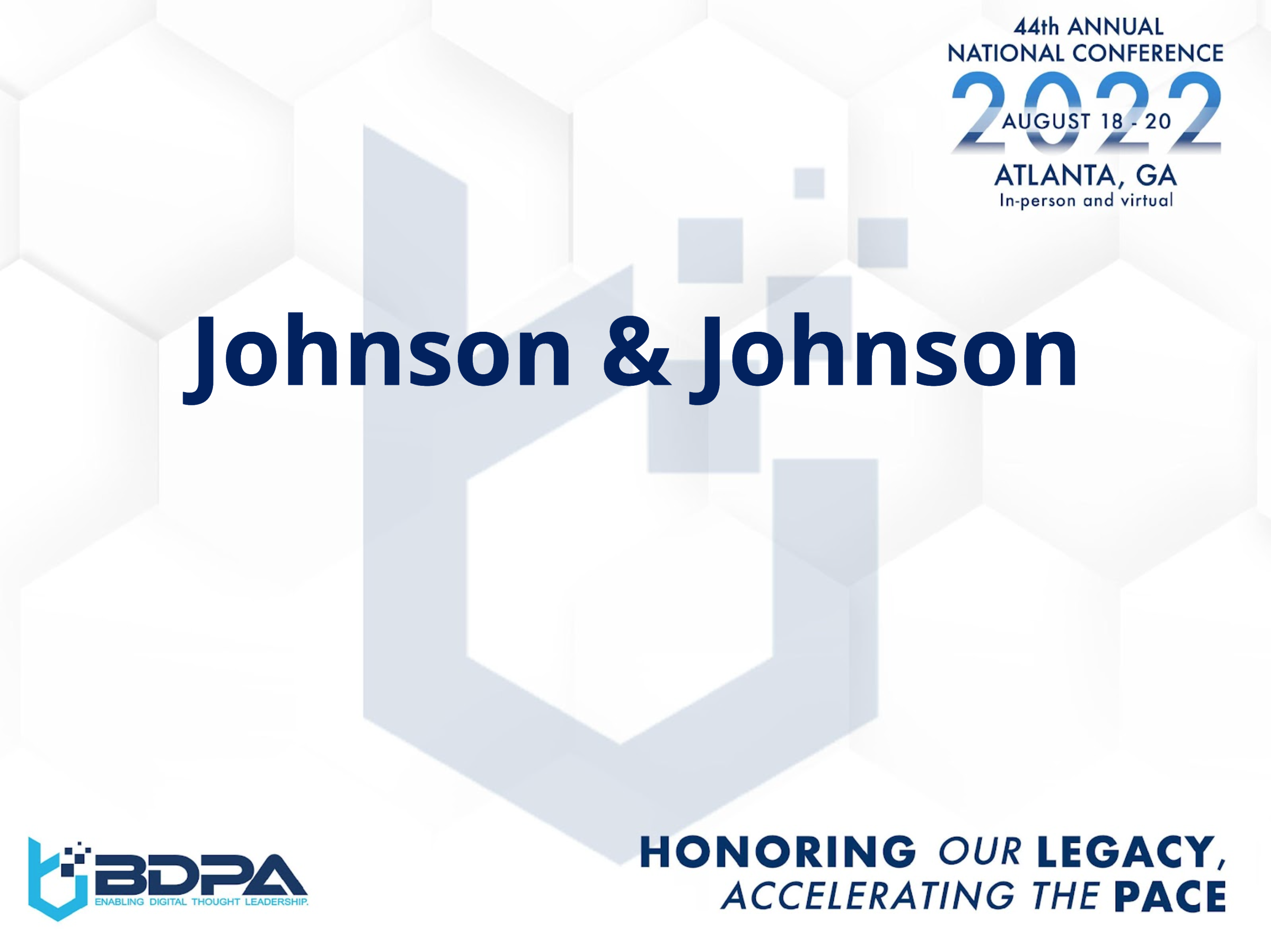 Beverley Herne • Stetson University 
Richard Orisaya • Towson University
Lauren Williams • University of North Carloina Charlotte
High School Coding Competition (HSCC) Winners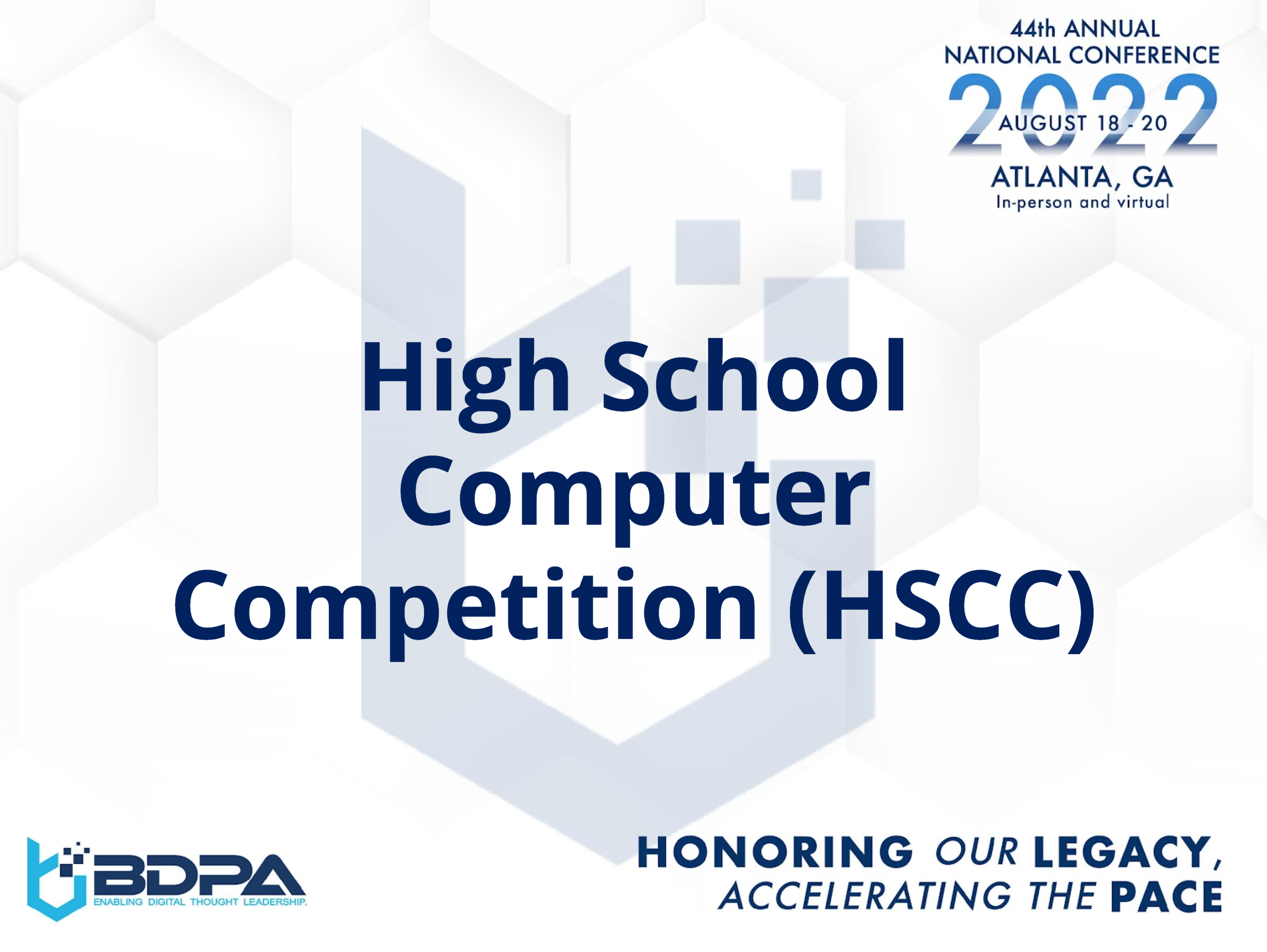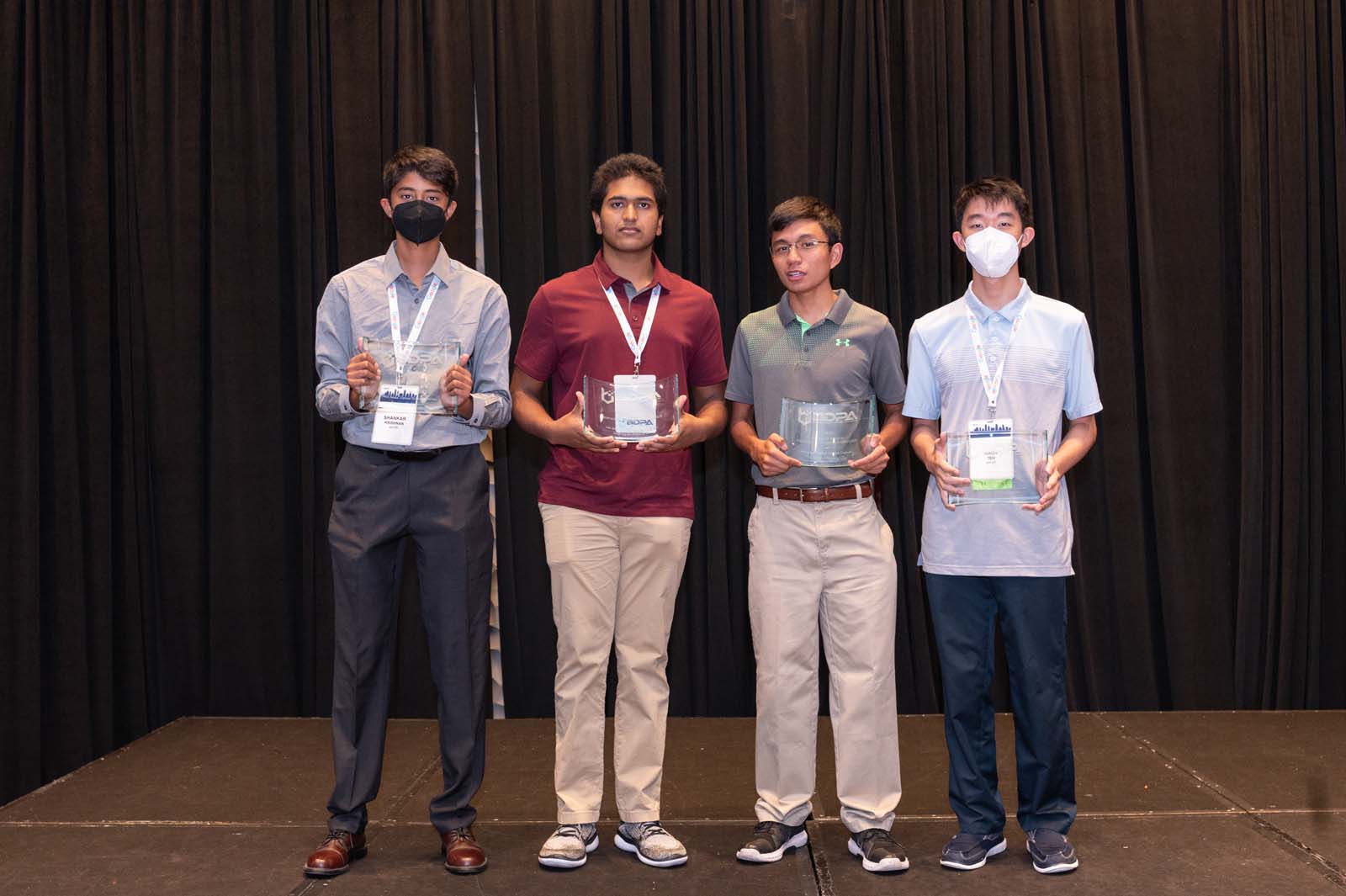 1st Place
BDPA St. Louis:
Tejus Krishnan
Ceferino Patino
Anirudh Simhadri
Andy Teh
*names are in alphabetical order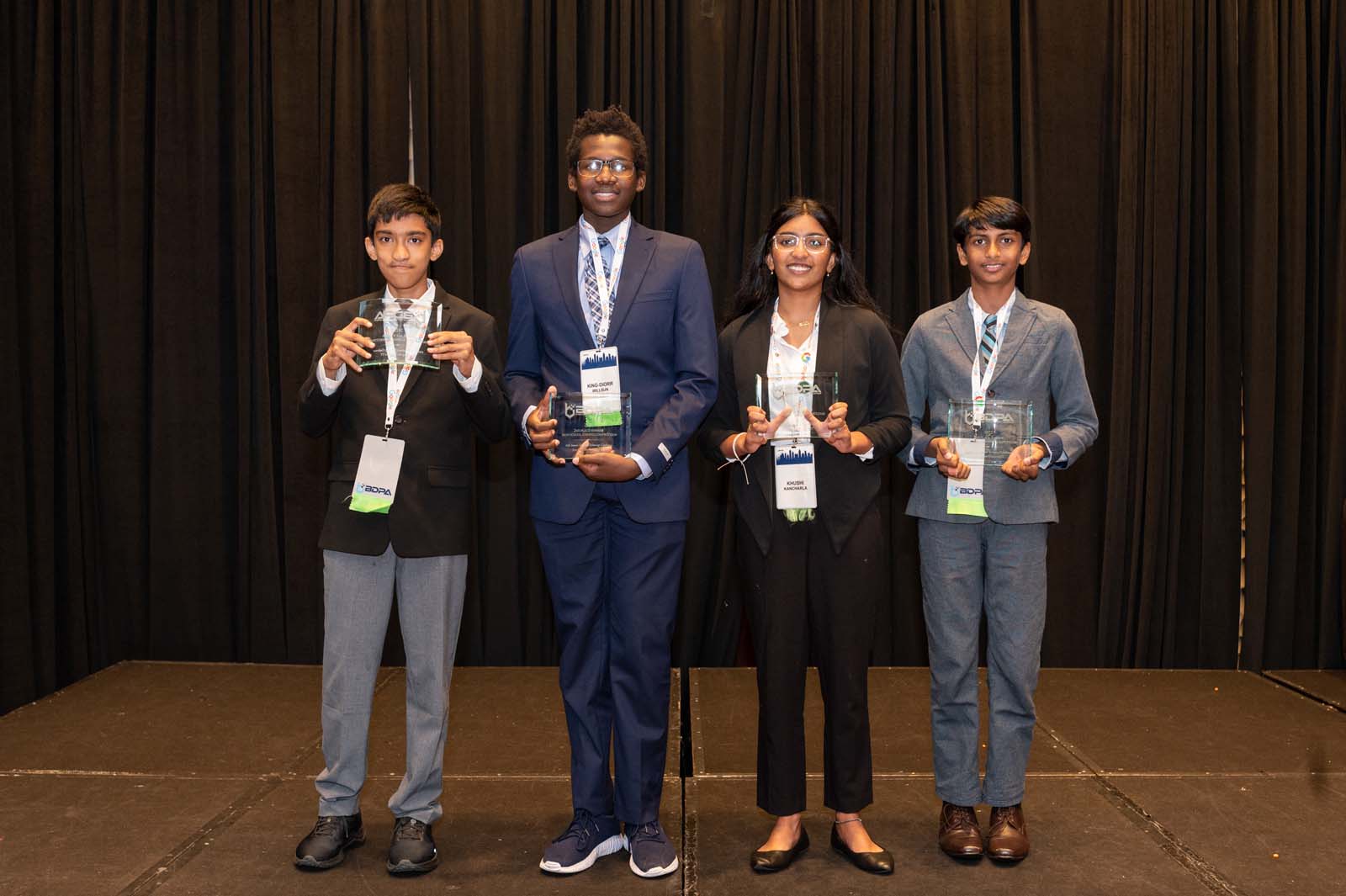 2nd Place
BDPA Southern Minnesota:
Gautam Sudarshan Anand Viruthagiri
Khushi Kancharla
Samuel Kaspar
King-Diorr Willsun
*names are in alphabetical order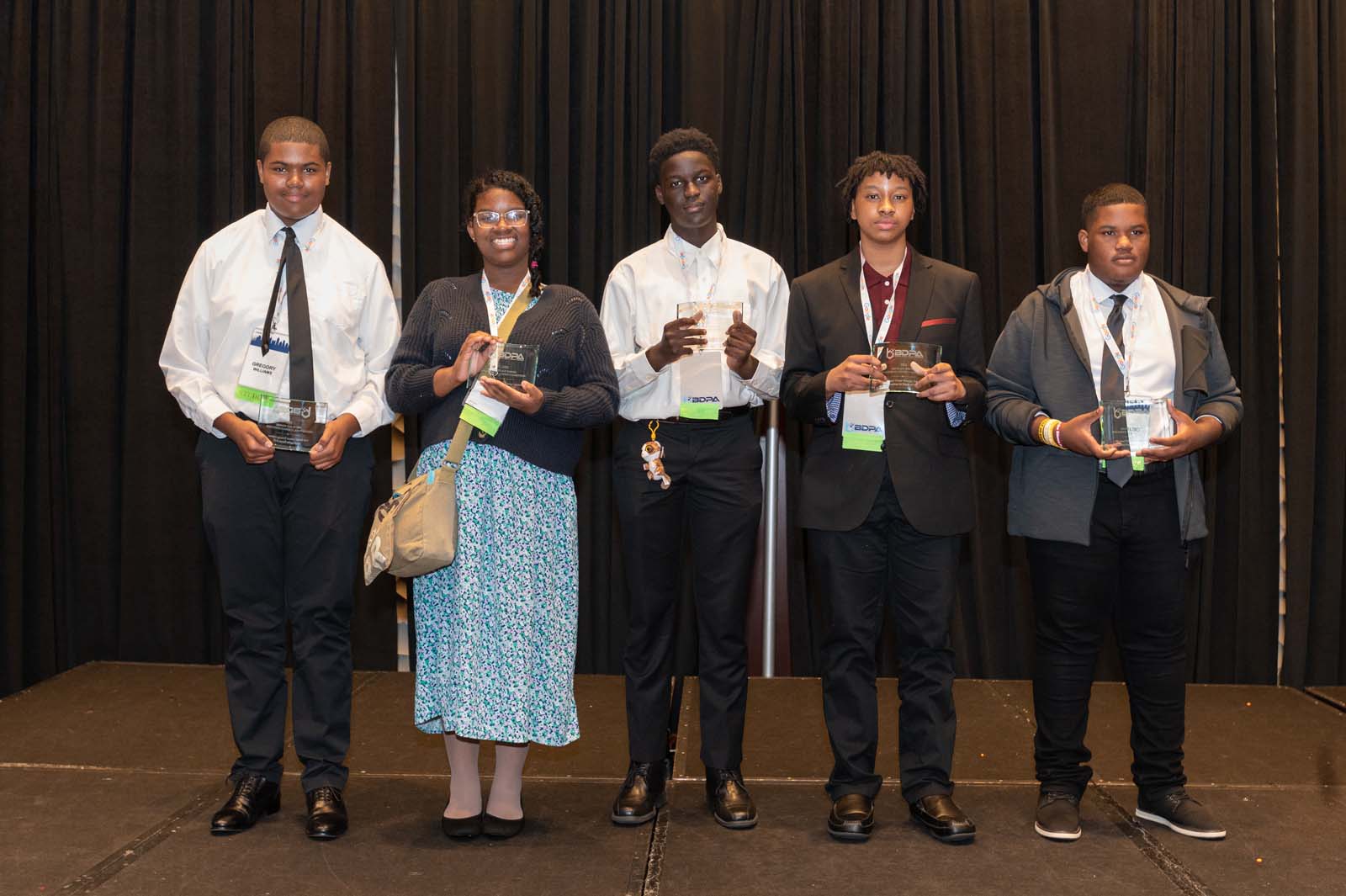 3rd Place
BDPA Washington D.C. :
Ronaldo Hart
Isaiah Isler
Anna Elizabeth Martinez-Graham
Landing Sane
Gregory Williams
*names are in alphabetical order
Information Technology Showcase Winners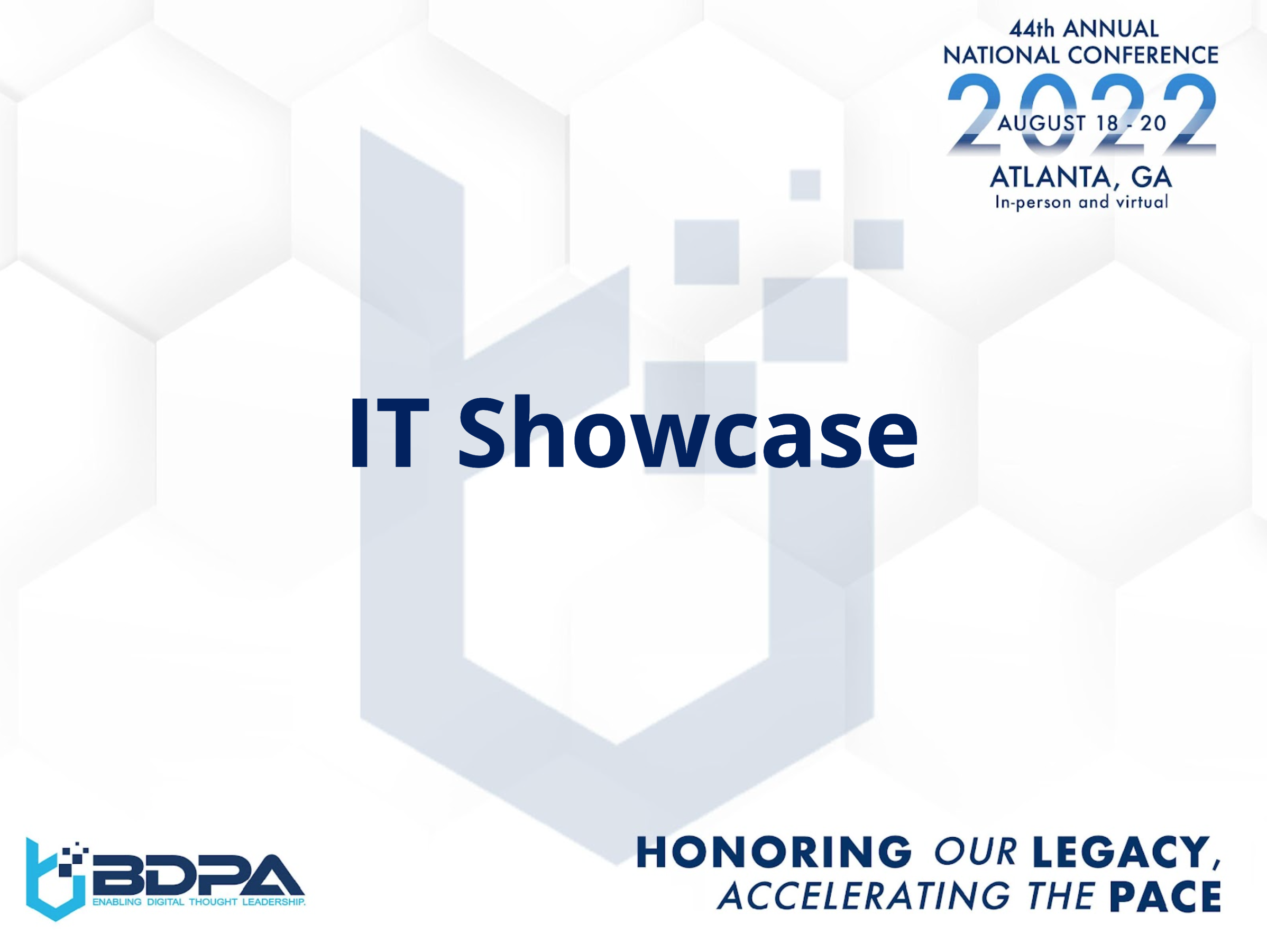 1st Place
Jonathan Bryant • BDPA Detroit
Utilizing 3D CAD To Design and Test Charging Adapters for Use In Charging Electric Vehicle
2nd Place
Sai Nirmal Sarva • BDPA Atlanta
Technology for People with Speech Development Issues
3rd Place
Javon Jennings • BDPA Huntsville
 The Use of International Writing Systems to Enhance Password Security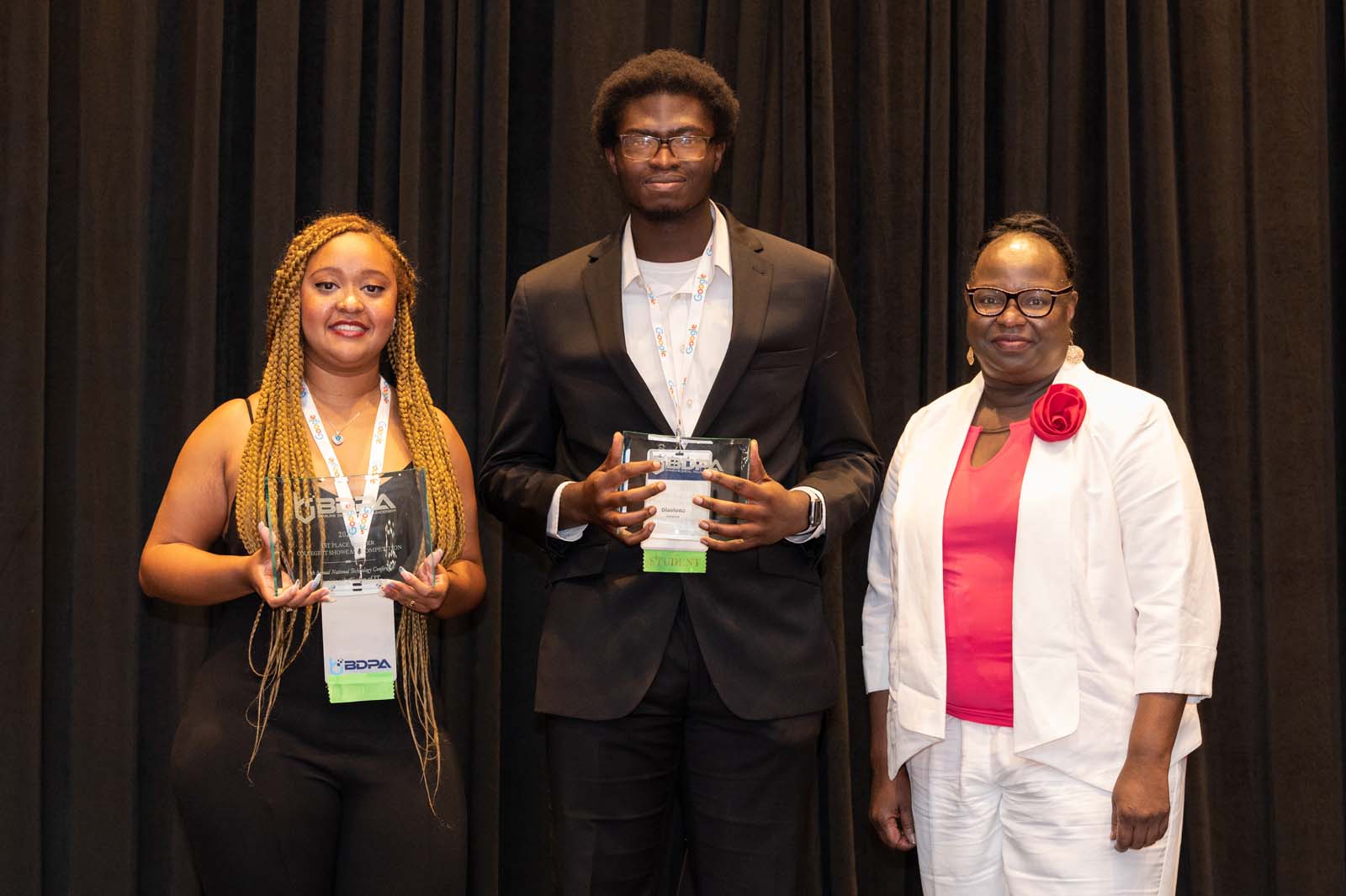 1st Place
Dallyn Reden • Prairie View A&M University • BDPA Houston
Securing Invasive Virtualization Attacks
2nd Place
Olaoluwa Adewoye • Bowie State University • BDPA Washington, D.C.
Cluster Array Configuration through interconnection of Raspbian Systems
Mobile App Showcase Winners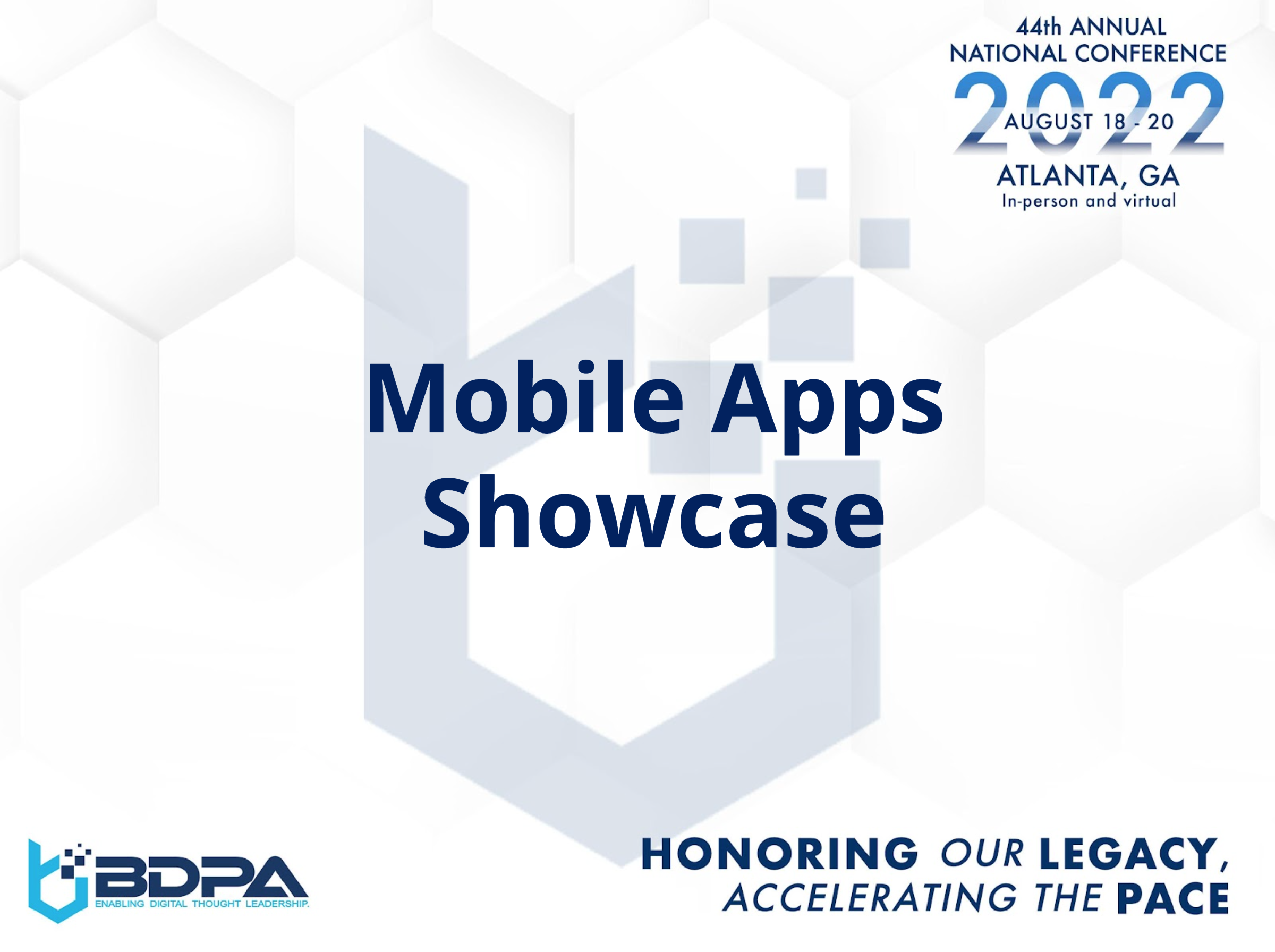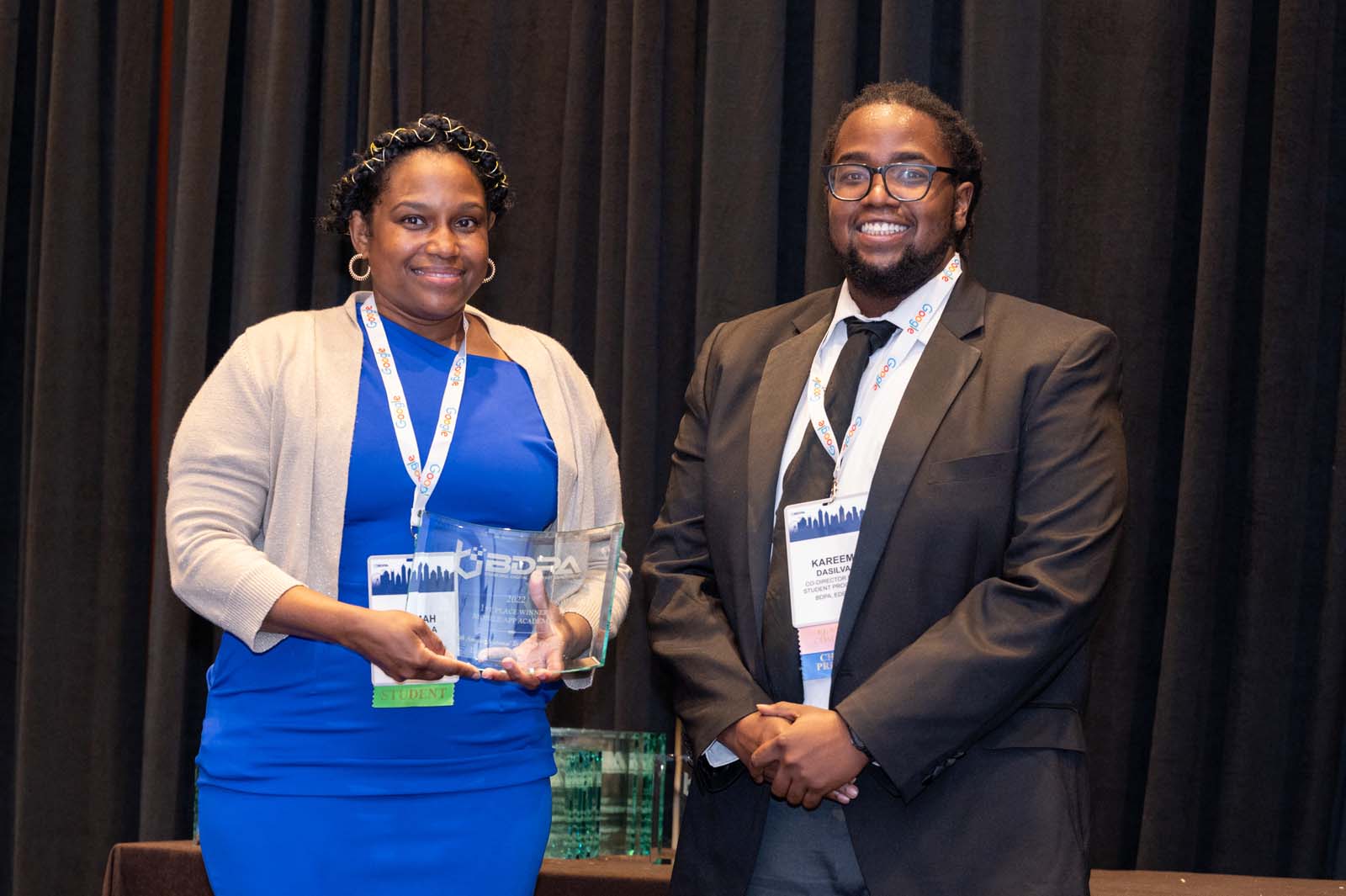 1st Place
Fatimah Mustafa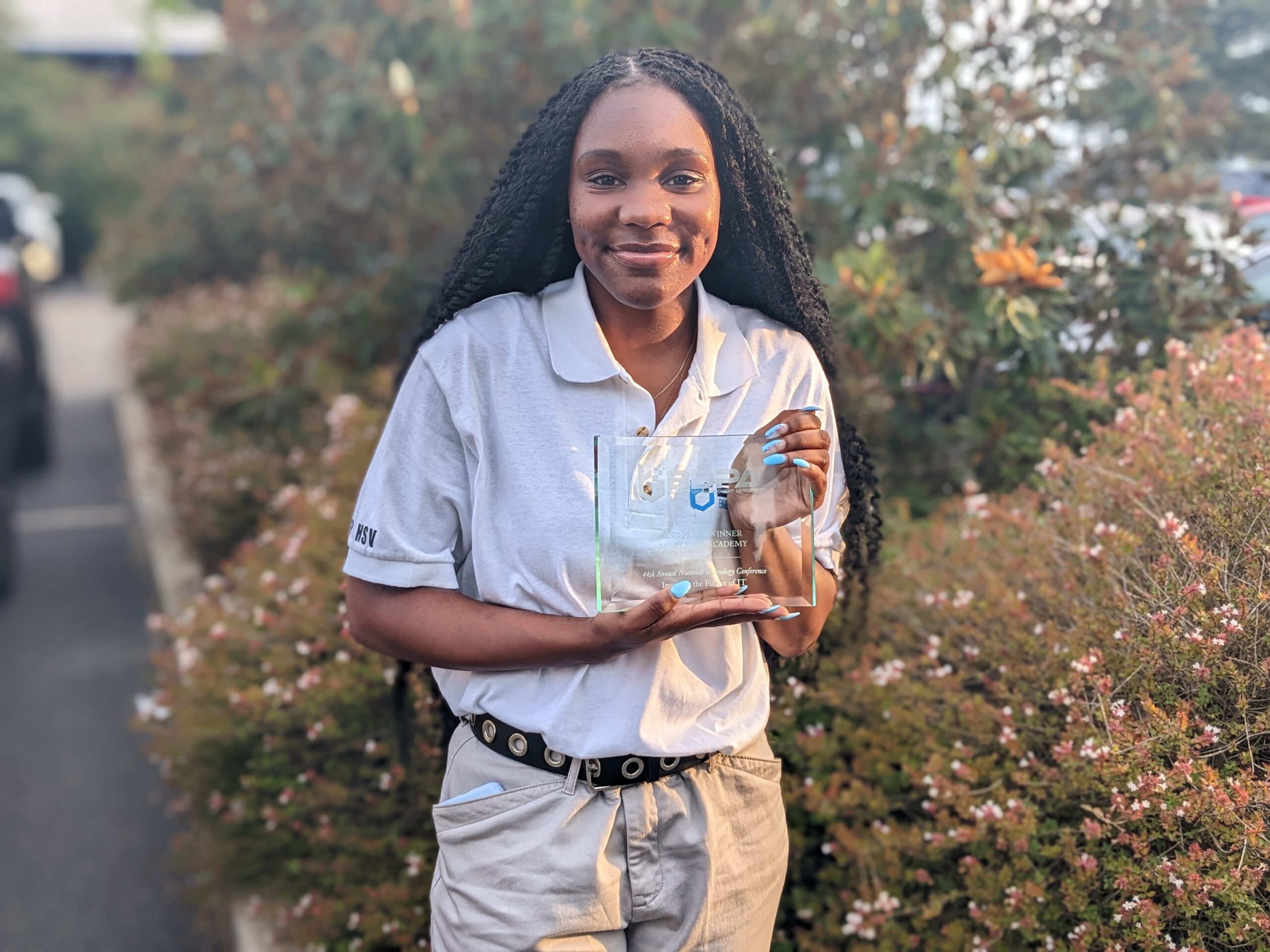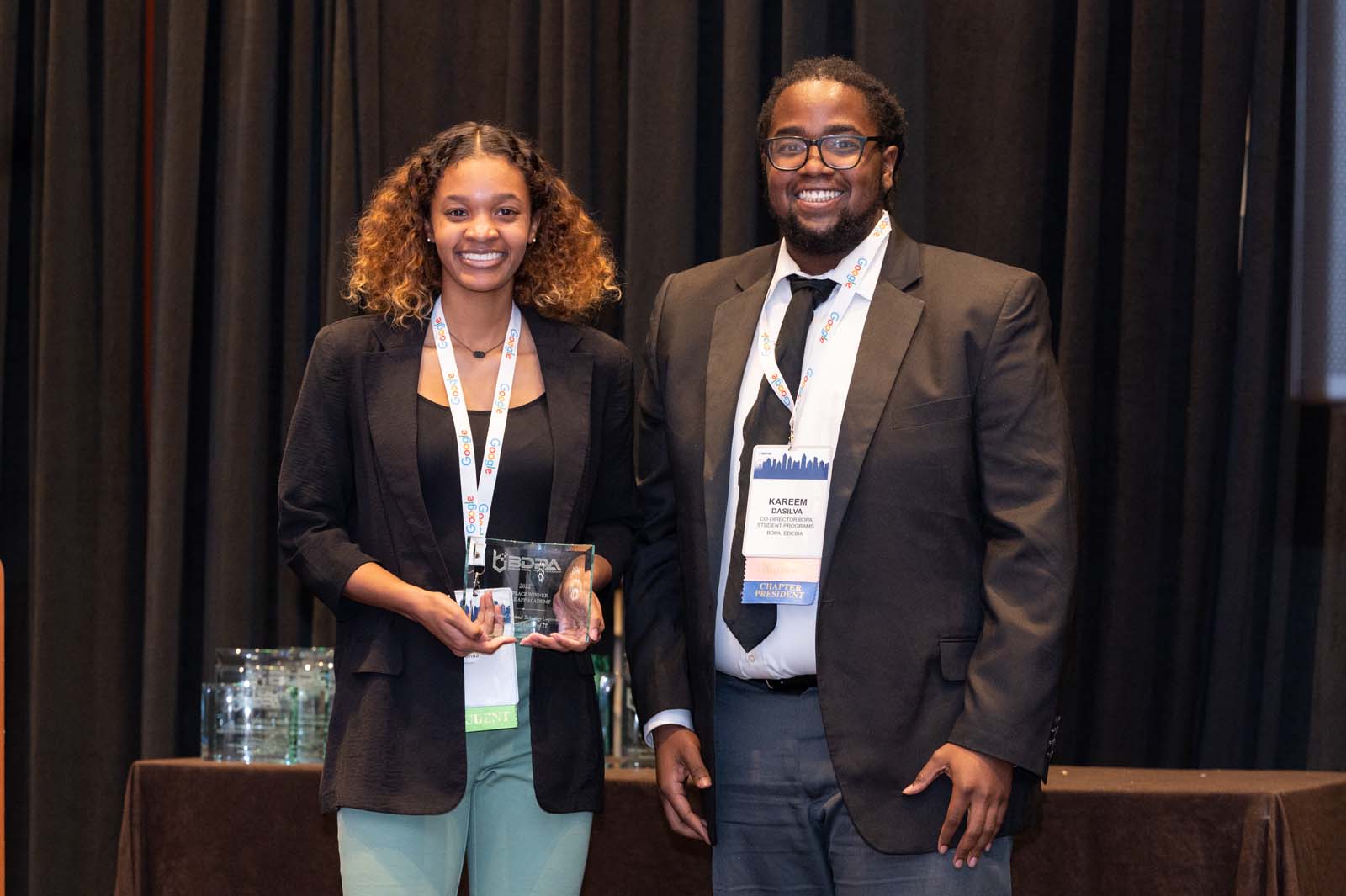 Data Science Academy (DSA) Datathon Winners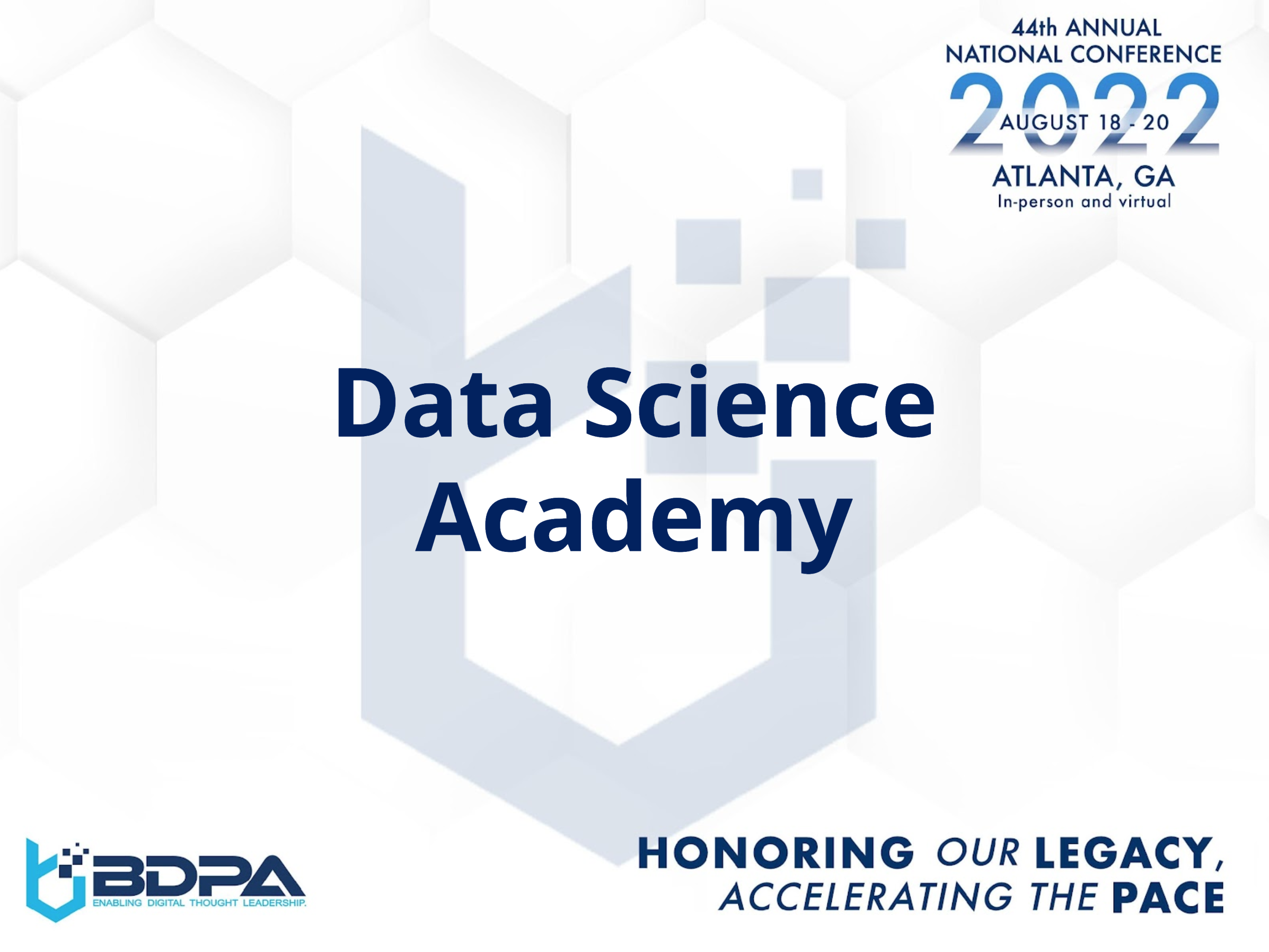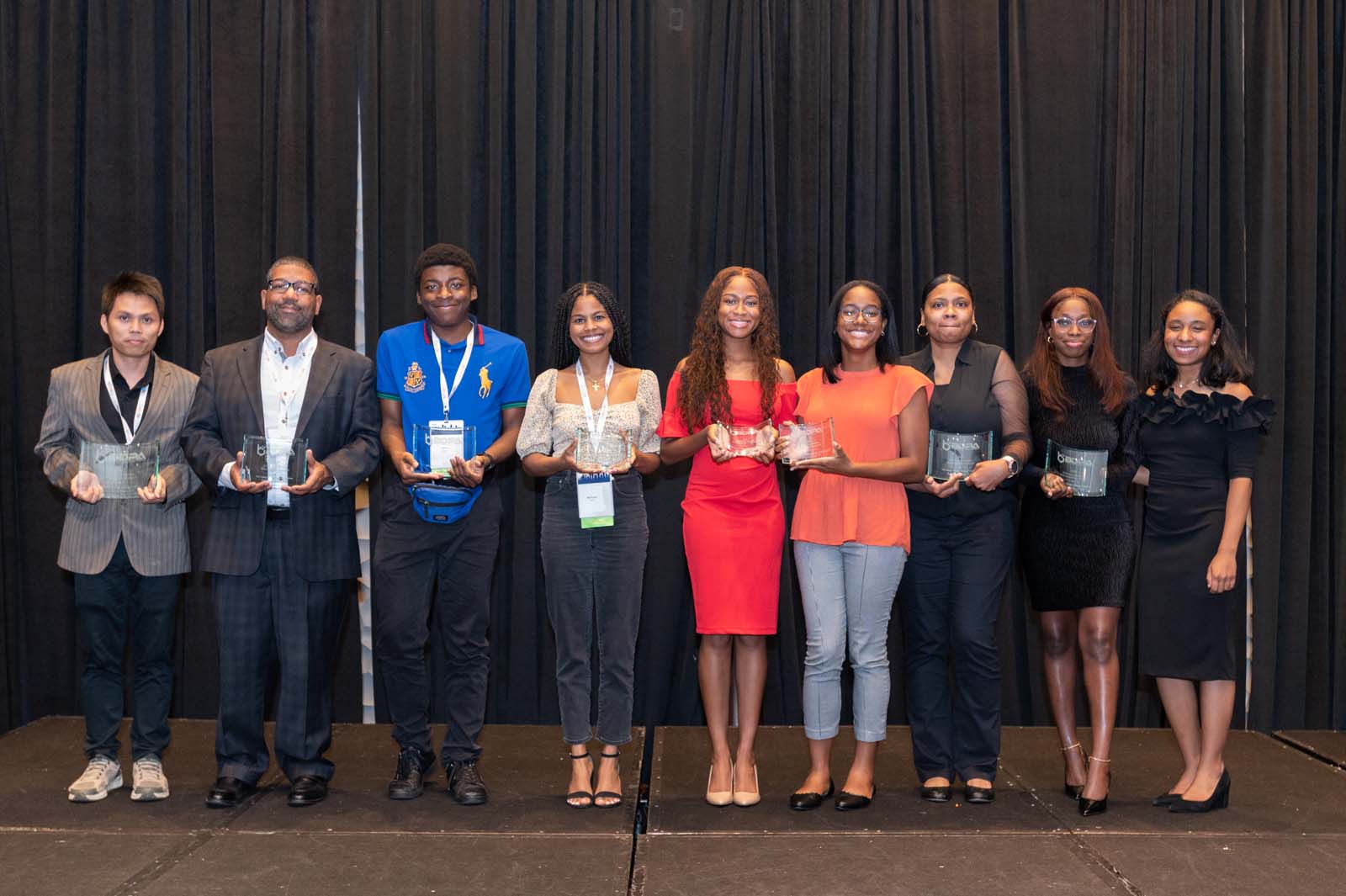 1st Place
(Ted) Nghia Dang
Nicole Middleton
2nd Place
Keeancha Hawkins
Jamelia Ancel
3rd Place
Cavana Epps
Sydney Evans
Melissa Baron
4th Place
Phalen Brown
Brittany Williams
Devin Martin
BDPA/NSBE
"Entrepreneurship: From Idea To Launch" Pitch Competition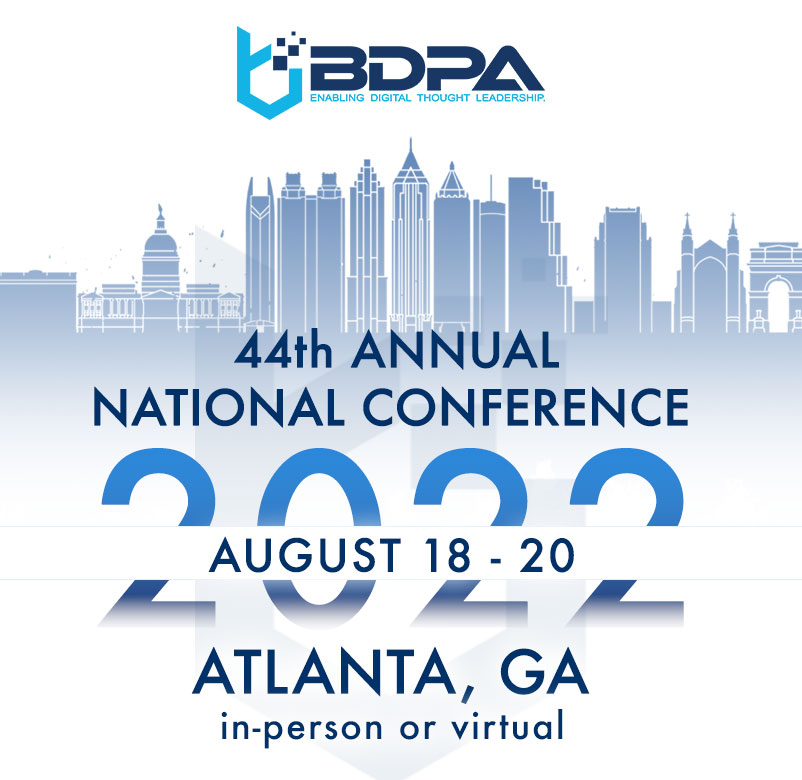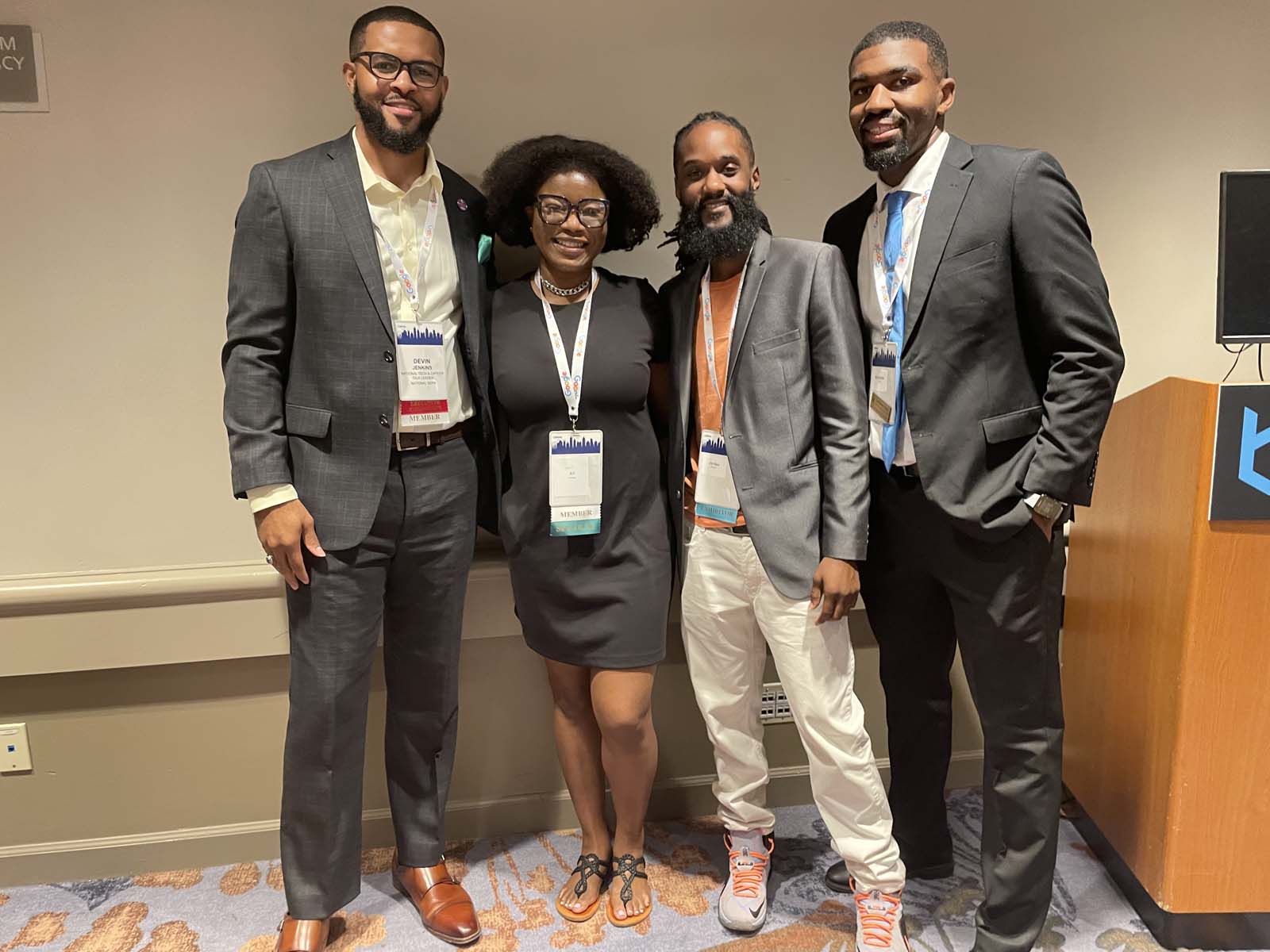 1st Place
Eri O'Diah, SIID Technologies
*pictured in black dress
2nd Place
Jordan Taylor, SynergyGrid
*pictured in orange shirt